Board of Directors
President (2020-2022)
Krish Ramachandran, MD, MBBS is a leader in perioperative patient safety, and is presently Vice-Chair of Anesthesiology for Quality, Safety, Informatics and Innovation at Beth Israel Deaconess Medical Center, and Associate Professor of Anaesthesia at Harvard Medical School. His expertise is in prospective and retrospective safety process techniques, implentation science, large data epidemiological research, phenotyping disease states and time series analyses of continuous physiological data.
President-Elect (2020-2022)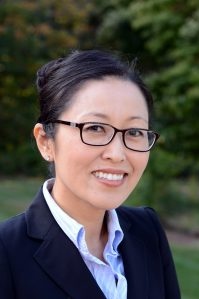 Christine Won, MD, MSc is an Associate Professor of Medicine at Yale University and the Medical Director of the Yale Sleep Center. She is the Associate Program Director for the Pulmonary and Critical Care Fellowship program. She is Chair of the Sleep-disordered breathing section of the American Academy of Sleep Medicine and member of the national VA Sleep Network.
Secretary (2020-2022)
Jean Wong, MD is currently an Associate Professor of Anesthesiology at the University of Toronto, and Staff Anesthesiologist at Toronto Western Hospital, University Health Network in Toronto, Ontario, Canada. Her research interests are in perioperative medicine including obstructive sleep apnea, perioperative smoking cessation, blood conservation for orthopedic and spine surgery, postoperative delirium, and ambulatory anesthesia. She is a member of the Scientific Affairs Sub-Committee, Canadian Anesthesiologists' Society. She is Chair of the Newsletter Committee and a member of the Scientific Update Subcommittee of the Society of Anesthesia and Sleep Medicine.
Treasurer (2020-2022)
Bhagavi Gali, MD is an associate professor of anesthesiology and perioperative medicine, division of critical care medicine at Mayo Clinic, Rochester, MN. She currently serves as medical director of the Rochester Methodist Campus post anesthesia care unit. Her research interests include perioperative outcomes, including perioperative management of patients with OSA.
Immediate Past President (2020-2022)
Dennis Auckley, MD is a Professor of Medicine at Case Western Reserve University and Medical Director of the Center for Sleep Medicine at MetroHealth Medical Center. His research interests include postoperative management of patients with OSA and the evaluation and management of OSA in hospitalized patients.
Board of Director At Large (2020-2022)
Tom Cloward, MD

Tom Cloward, MD is the Medical Director of Sleep Medicine at Intermountain Healthcare in Salt Lake City, UT. He is an adjunct Associate Professor of Medicine at the University of Utah. His research interests include the effects of opioids on sleep disordered breathing, inpatient sleep medicine, and the cardiovascular consequences of sleep apnea. He is also interestedin post-graduate education and fellowship training.
Board of Director At Large (2021-2023)
David Hillman, MBBS, FFARACS, FANZCA is a sleep physician at the Department of Pulmonary Physiology and Sleep Medicine at Sir Charles Gairdner Hospital in Perth, Western Australia and a director of the West Australian Sleep Disorders Research Institute. He is a respiratory physiologist, anaesthetist and sleep physician. His clinical and research interests focus on the physiology of the respiratory system and upper airway and their relationship to respiratory disease, sleep disorders and anaesthesia. He has published extensively in these and related areas.
He is a fellow of the Australian and New Zealand College of Anaesthetists, the Royal College of Physicians of Edinburgh and an honorary fellow of the Royal Australasian College of Physicians. He is Clinical Professor at the University of Western Australia and a past president of the Australasian Sleep Association and of the Society of Anesthesia and Sleep Medicine. He is founding chair of Australia's Sleep Health Foundation, a national charity devoted to improving sleep health.
Board of Director At Large (2020-2022)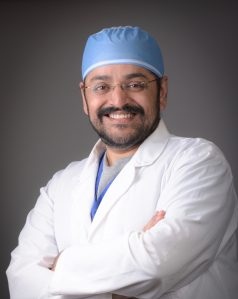 Mandeep Singh, MD
University of Toronto
Dr. Mandeep Singh is an early-career clinician-scientist, uniquely dual-certified in Sleep Medicine and Anesthesiology, having completed the training from University of Toronto (UT) and practices in both the disciplines. He also completed a Masters in Clinical Epidemiology and Health Sciences Research from the Institute of Health and Policy Management and Evaluation, UT. He is Director of the inaugural Sleep, Anesthesiology and Pain medicine (SleAP) program at Women's College Hospital, and University Health Network, UT.
He is the recipient of prestigious Canadian Anesthesiologists Society Career Scientist Award, Merit Award program at University of Toronto, and recently, the 2020 SASM Presidential Scholar Award. His current translational research interests include evaluating perioperative outcomes in patients with sleep health disruption, including obstructive sleep apnea (OSA), chronic insomnia and disorders of daytime hypersomnolence such as narcolepsy and idioathic hypersomnia. Current projects include the impact of optimal sleep health on quality of life and wellness amongst health care workers, perioperative and chronic pain population; evaluation of health technology such as Point-of-Care Ultrasound (PoCUS) and other tools to measure objective sleep-health data in patients with various sleep disorders in these settings.
Board of Director At Large (2020-2022)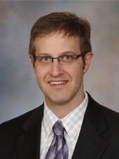 Toby Weingarten, MD is a Professor of Anesthesiology and Perioperative Medicine from the May Clinic with over 130 publications in the peer-reviewed literature. His primary research focus is perioperative outcomes with an emphasis in postoperatives respiratory depression. His work has led to interesting observations on the temporal distribution of postoperative respiratory arrests as well as patient and perioperative factors associated with these arrests. He will share these observations with you today.

Twitter handle: @TobyWeingarten
Board of Director At Large (2021-2023)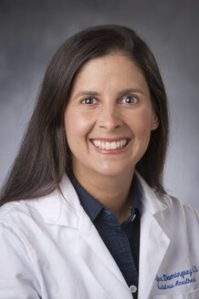 Jennifer Dominguez, MD, MS
Duke University
Board of Director At Large (2021-2023)
Olubukola (Bukky) Nafiu, MD, FRCA, MS
Nationwide Children's Hospital