Board of Directors
President (2022-2024)
Christine Won, MD, MSc is an Associate Professor of Medicine at Yale University and the Medical Director of the Yale Sleep Center. She is the Associate Program Director for the Pulmonary and Critical Care Fellowship program. She is Chair of the Sleep-disordered breathing section of the American Academy of Sleep Medicine and member of the national VA Sleep Network.
President-Elect (2022-2024)
Bhagavi Gali, MD is an associate professor of anesthesiology and perioperative medicine, division of critical care medicine at Mayo Clinic, Rochester, MN. She currently serves as medical director of the Rochester Methodist Campus post anesthesia care unit. Her research interests include perioperative outcomes, including perioperative management of patients with OSA.
Treasurer/Secretary (2022-2024)
Mandeep Singh, MD
University of Toronto
Dr. Mandeep Singh is an early-career clinician-scientist, uniquely dual-certified in Sleep Medicine and Anesthesiology, having completed the training from University of Toronto (UT) and practices in both the disciplines. He also completed a Masters in Clinical Epidemiology and Health Sciences Research from the Institute of Health and Policy Management and Evaluation, UT. He is Director of the inaugural Sleep, Anesthesiology and Pain medicine (SleAP) program at Women's College Hospital, and University Health Network, UT.
He is the recipient of prestigious Canadian Anesthesiologists Society Career Scientist Award, Merit Award program at University of Toronto, and recently, the 2020 SASM Presidential Scholar Award. His current translational research interests include evaluating perioperative outcomes in patients with sleep health disruption, including obstructive sleep apnea (OSA), chronic insomnia and disorders of daytime hypersomnolence such as narcolepsy and idioathic hypersomnia. Current projects include the impact of optimal sleep health on quality of life and wellness amongst health care workers, perioperative and chronic pain population; evaluation of health technology such as Point-of-Care Ultrasound (PoCUS) and other tools to measure objective sleep-health data in patients with various sleep disorders in these settings.
Immediate Past President (2020-2022)
Krish Ramachandran, MD, MBBS is a leader in perioperative patient safety, and is presently Vice-Chair of Anesthesiology for Quality, Safety, Informatics and Innovation at Beth Israel Deaconess Medical Center, and Associate Professor of Anaesthesia at Harvard Medical School. His expertise is in prospective and retrospective safety process techniques, implentation science, large data epidemiological research, phenotyping disease states and time series analyses of continuous physiological data.
Board of Director At Large (2021-2024)
Jennifer Dominguez, MD, MS


Jennifer E. Dominguez, MD, MHS is an Associate Professor of Anesthesiology at Duke University School of Medicine. She graduated from Yale School of Medicine, where she also completed an anesthesiology residency. She went on to complete an obstetric anesthesia fellowship at Duke, and has been on faculty there since 2013. She has been the Chair of the SASM Obstetrics Committee since 2017, and has been an active member of this working group since 2014, and has been a member of the SASM Board of Directors since last year. She has led the group's effort to develop a consensus guideline for the screening, diagnosis, treatment and peripartum management of OSA in pregnant women. Her research interests focus on issues related to screening and management of obstructive sleep apnea in pregnancy. In addition, she is the Program Director of the Obstetric Anesthesiology Fellowship Program at Duke, as well as the Chair of her department's Diversity and Inclusion Program. Dr. Dominguez is also an Associate member of the Association of University Anesthesiologists, the Chair of the Society for Obstetric Anesthesia and Perinatology's Trainee Curriculum Sub-Committee, and a Member of the SOAP Governance and Bylaws committees, as well as the SOAP DEI sub-committee and the SASM Board of Directors.
Board of Director At Large (2020-2024)
Olubukola (Bukky) Nafiu, MD, FRCA, MS


Dr. Nafiu is an Associate Professor of Pediatrics and Anesthesiology at The Ohio State University College of Medicine and Attending Anesthesiologist in the Department of Anesthesiology and Pain Medicine at Nationwide Children's Hospital. He is a principal investigator in the Center for Clinical and Translational Research at the Abigail Wexner Research Institute, Columbus, Ohio. Dr. Nafiu received his medical degree from the University of Ibadan in Nigeria. He then completed a Pediatric residency at the same hospital in Nigeria, before moving to the United Kingdom, where he trained as an Anesthesiologist and is a Fellow of the Royal College of Anesthetists, London. He came to the United States as a visiting Instructor in 2002 and after completing that stint signed up for the US anesthesiology residency training program, which he completed at the University of Michigan. He also received a Master of Science in Clinical Research Design and Biostatistics from the University of Michigan. Dr. Nafiu has received a K23 award entitled "Association of Childhood Obesity with Early Post-Tonsillectomy Pain" from the National Institute of General Medical Sciences.
His research and clinical interests focus on healthcare disparity in pediatric surgical patients as well as the role of obesity and sleep-disordered breathing on pediatric perioperative health.
Board of Director At Large (2020-2024)
Dennis Auckley, MD

Dennis Auckley, MD is a Professor of Medicine at Case Western Reserve University and Medical Director of the Center for Sleep Medicine at MetroHealth Medical Center. His research interests include postoperative management of patients with OSA and the evaluation and management of OSA in hospitalized patients.
Board of Director At Large (2020-2024)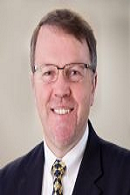 Tom Cloward, MD

Tom Cloward, MD is the Medical Director of Sleep Medicine at Intermountain Healthcare in Salt Lake City, UT. He is an adjunct Associate Professor of Medicine at the University of Utah. His research interests include the effects of opioids on sleep disordered breathing, inpatient sleep medicine, and the cardiovascular consequences of sleep apnea. He is also interestedin post-graduate education and fellowship training.
Board of Director At Large (2020-2024)
Toby Weingarten, MD is a Professor of Anesthesiology and Perioperative Medicine from the May Clinic with over 130 publications in the peer-reviewed literature. His primary research focus is perioperative outcomes with an emphasis in postoperatives respiratory depression. His work has led to interesting observations on the temporal distribution of postoperative respiratory arrests as well as patient and perioperative factors associated with these arrests. He will share these observations with you today.
Twitter handle: @TobyWeingarten